| | |
| --- | --- |
| Maid Name: | Arlene Laresma |
| Nationality: | Filipino maid |
| Experience: | Ex-Singapore maid |
| Language: | English: (Good) |
| Place Of Birth: | |
| Height: | |
| Weight: | |
| Religion: | |
| Marital Status: | |
| Number of Children: | |
| Siblings | |
| Expected Salary | |
| Education: | |
| Off-days: | |
| Language: | |
| From | To | Country | Employer | Main Duties | Remark |
| --- | --- | --- | --- | --- | --- |
| 2011 | 2013 | Singapore | | Taking care the employer's 3 children, household chores & light cooking. | |
| Areas of Work | Willingness | Experience | Evaluation | Comments |
| --- | --- | --- | --- | --- |
| Care of infants/children | | | | |
| Care of elderly | | | | |
| Care of disabled | | | | |
| General housework | | | | |
| Cooking | | | | |
| Language Skill: English | | | | |
Promotions:
Promotions on agency fees for Feb 2023.
Working Experience
Arlene is an ex-Singapore domestic helper. She worked in Singapore for about 2 years for 1 employer.
Strengths:
1) Arlene had experience taking care of young children and is good at housekeeping.
2) She is willing to Learn new things and listen to her employer.
3) She can cook Western & Filipino food and is willing to learn to cook by following recipe books or employer's instructions.
4) She can speak good English.
5) She is mature and responsible.
Family Background:
Arlene is married with 2 children and motivated to continue working in Singapore to provide for her family expenses in Philippines
Pls call 84999454 to arrange video interview with her now.
Maid Agency: 1st Class Maids & Employment Agency
(License No.: 13C6646)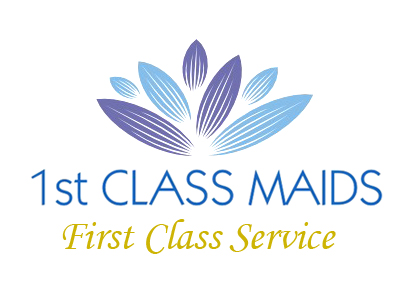 Address:
14 Scotts Road #03-42,
FAR EAST PLAZA,
Singapore 228213
Tel:
8499-9454
Email:

[email protected]




Contact Person:
Ted Koh
Handphone:
84999454
Website:
1stclassmaid.com.sg
Office Hour:
Monday to Friday: 10AM to 8PM
Saturday & Sunday: 10AM TO 6PM
Pls contact Ted at Mobile: 84999454 for all Enquiries

Last updated on 09-02-2023.
Maid Agency:
1st Class Maids & Employment Agency
Contact Person:
Ted Koh
Phone:
84999454
Contact Maid Agency Regarding Arlene Laresma