| | |
| --- | --- |
| Maid Name: | LILIK ASTUTIK |
| Nationality: | Indonesian maid |
| Experience: | Ex-Malaysia maid |
| Language: | English: (Good) |
| Place Of Birth: | |
| Height: | |
| Weight: | |
| Religion: | |
| Marital Status: | |
| Number of Children: | |
| Siblings | |
| Expected Salary | |
| Education: | |
| Off-days: | |
| Language: | |
| From | To | Country | Employer | Main Duties | Remark |
| --- | --- | --- | --- | --- | --- |
| 2019 | 2022 | Malaysia | | Taking care the employer's 2 children ages 1 & 3 years old, all household chores & cooking. She completed 3 years contract. | |
| Areas of Work | Willingness | Experience | Evaluation | Comments |
| --- | --- | --- | --- | --- |
| Care of infants/children | | | | |
| Care of elderly | | | | |
| Care of disabled | | | | |
| General housework | | | | |
| Cooking | | | | |
| Language Skill: English | | | | |
Working Experience:
Lilik is an Experienced domestic helper having worked 3 years in Malaysia for 1 employer and completed 3 years contract.
2019 to 2022: Malaysia
Her main job scope includes taking care the employer's 2 children ages 1 & 3 years old, all household chores & cooking.
Strengths:
1) Lilik is married with 1 child and had experience taking care of young children.
2) She is Young & Energetic and willing to learn new things and fast learner.
3) She can cook Indonesian & Chinese food and is willing to learn to cook by following recipe books / videos or employer's instructions.
4) She is willing to accept 1 off days a month which the other off days should be compensated as per MOM rules.
Family Background:
Lilik is married with 1 child and motivated to come work in Singapore to provide for her family and children expenses.
Pls call 84999454 to arrange video interview with her now.
Maid Agency: 1st Class Maids & Employment Agency
(License No.: 13C6646)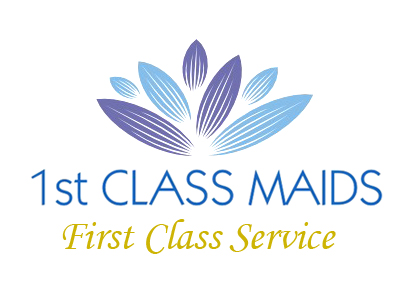 Address:
14 Scotts Road #03-42,
FAR EAST PLAZA,
Singapore 228213
Tel:
8499-9454
Email:

[email protected]




Contact Person:
Ted Koh
Handphone:
84999454
Website:
1stclassmaid.com.sg
Office Hour:
Monday to Friday: 10AM to 8PM
Saturday & Sunday: 10AM TO 6PM
Pls contact Ted at Mobile: 84999454 for all Enquiries

Last updated on 23-11-2022.
Maid Agency:
1st Class Maids & Employment Agency
Contact Person:
Ted Koh
Phone:
84999454
Contact Maid Agency Regarding LILIK ASTUTIK